Description
Daisy Chain with multiple loop.
Item
Daisy Chain (multi loop chain)
Material
Nylon
Sling Strength
22kN
Size
110cm length
Weight
100g
Features
For use in Aeriel/Swing Yoga, Hammock, Climbing, Hiking.
Double loop at the end provides a safe, adjustable attachment of the climber to the anchor point
Safe way to shorten your adjustable lanyard to any loop without using more than one carabiner or unclip the first loop
Great device for speed wall climbing and for your vertical adventures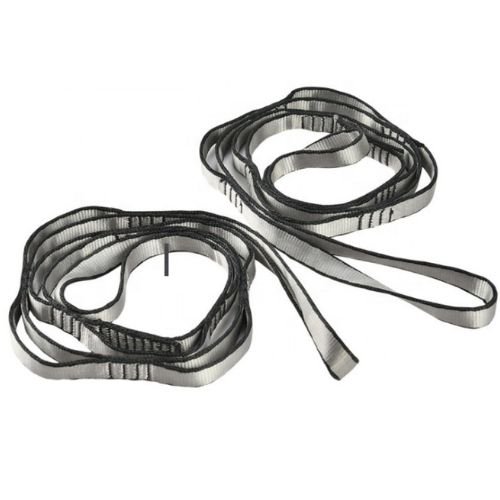 Video recommendation on how to tie swing fabric to carabiner and daisy chain.
Safety Disclaimer:
It is always recommended to consult your local authorized contractor when assembling/fixing such product. Please understand fully on the product(s) and your environment before using as we are not responsible on the product's safety/usage.